Having an interior designer for your kitchen means you can transform your kitchen, without any of the stresses of having to choose as you will have a team who does it all for you!
You'll find a team that enjoys new approaches to interior design and building supply products.
Their interiors are tailored to suit your needs and desires. Whether you have plans to combine traditional features with cutting edge design, or natural materials with contemporary accessories, they will make it work for you.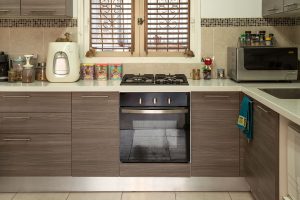 Due to their successes, they have a 2,000 sq ft showroom, with easy access and ample parking, has a vast range of displays, stylishly showing the latest designs and accessories.
If you are seeking a fresh kitchen design but are happy with the basic layout of your kitchen units then a commercial kitchen makeover offered by Bosch Kitchens represents the most economic and least disruptive way to go about making it happen.
A team of expert kitchen fitters are available to come out and visit your home/property as we have Bosch showrooms all throughout the UK with our biggest showrooms in Oxford, Bedford and Cambridge.